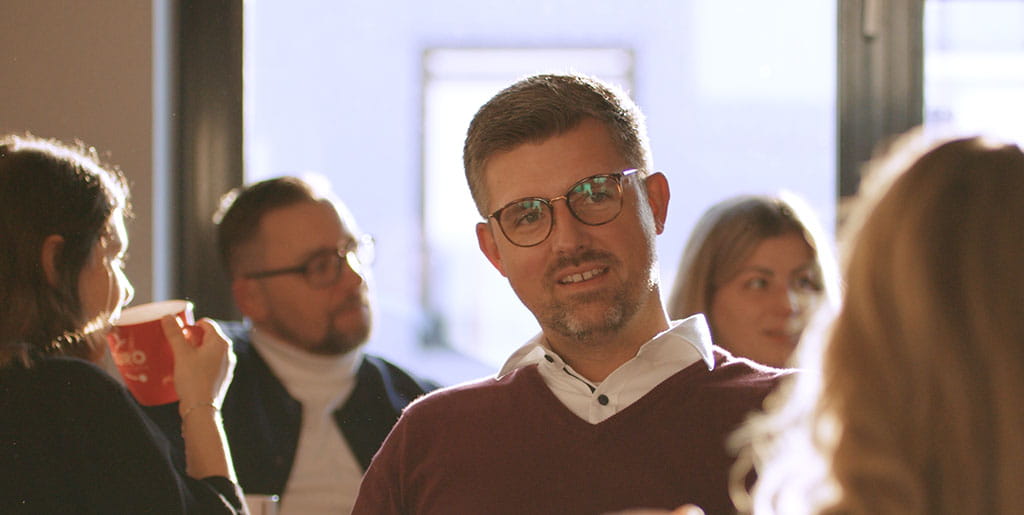 The only part that does not have to change here: Our Staff
---
Career
Tube Business is also a people business. The people we work with are close to our hearts. That is why we meet on an equal footing, treat each other professionally and positively, work hand in hand and always try to make each other's work a little easier.
Our departments introduce themselves.
Following apprenticeships are offered

Industrial business
management assistant
---
Our junior staff is our future.

Warehouse logistics
specialist
---
Making a big difference even during training.
A matter of course for us.
Vacation pay and Christmas bonus
Pension funds
Modern workplaces
Education and training program
Work life Balance
Modern/dynamic working culture
KURO Fitness Club
Leasing of a company bicycle
Excellent working atmosphere
Coffee, Water and Fruits
Company festivals / Company outings
Statements from our staff.
" I started here 16 years ago as a production helper and now have responsibility for the machines. And yes, it's demanding here. But at some point it's all routine and the experience also makes you feel calmer. The work is never monotonous - there's always a problem to solve. You learn something new every day!

" It's great to see the teamwork here. I worked for many years in a corporate group - it's a completely different way of working together here! There is always a lot of laughter. It's simply family-like, not condescending. And in terms of organization and benefits, KURO can definitely keep up with the big guys.

" I like the mix of experienced and young people. People help each other out. I especially like that KURO supports you and offers a perspective for the future. During my training here, I did an internship abroad in Norway and an additional qualification from the Chamber of Industry and Commerce. In the meantime, I have even completed my logistics master's degree with the support of KURO.

" If you're new, you get the time and freedom you need to get into it. It's fun to learn about all the processes. KURO is more complex than the companies I worked for before. The tasks are multifaceted, but that's what makes it fun - always finding the best solution for the packaging and working together,

" I just like it here. Because the team is so great and the work is fun. And my wife also says I'm in a good mood again since I've been at KURO. People trust me. And if something does go wrong, we work together to fix it. I'm proud to be part of the team and to help the company grow, because we still have a lot to do!

" It's rare these days for a company to be so family-oriented and do something for its employees. I really enjoy coming to work 98% of the time and I think it shows. worked in the metal industry for years. This is something completely different. The work here is not that physically demanding. It's really great.

" I have been with KURO more or less from the beginning. We've grown with every product we make. There's always a new field opening up and we're always evolving. You are encouraged here and I was always trusted!

" If you are committed, you can definitely develop at KURO. I started in the warehouse back then and eventually moved into production. In 2016, we got a CNC milling machine. At first I only did the programming, but at some point I suggested I could also take a course to do the CADs myself.
" You also have to be flexible sometimes. The other day we had special arcs with a particularly tight radius and we couldn't do them with our standard tool. We had to feel our way around again. When you manage to do it, you feel a bit proud!

" I was one of the first to work from home. That was still uncharted territory for the company, but it works great now. I can switch flexibly between office and home office. My home office is set up exactly like this one. So it's easy to work from home, even with the kids.

" I can always develop further here and my suggestions and wishes are taken seriously. In everyday life, I can make decisions on my own responsibility. Every day is different in logistics, from very small to large orders, I love to improvise and organize. I also like the togetherness here: eating together, going for a walk or doing sports.

" In our team you complement each other, you can simply rely on each other. Every day is different. My customers are always just a click away. We are in contact a lot and coordinate our activities. It's a very respectful way of dealing with each other, you trust each other, you're on a first-name basis with many of them! And by now, you're also someone in the scene!

Contact