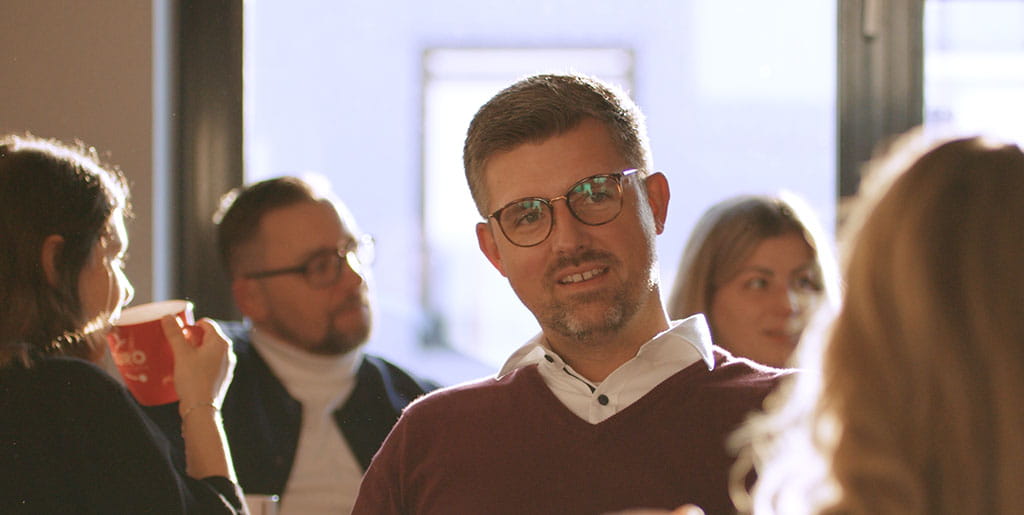 Our location: In the North
Our working climate: Mediterranean
---
Career
Tube Business is also a people business. The people we work with are close to our hearts. That is why we meet on an equal footing, treat each other professionally and positively, work hand in hand and always try to make each other's work a little easier.
Our departments introduce themselves.

---
The communication interface to our customers and suppliers. Watch video.

Working in moulded part production
---
Fully automated production processes and handcrafted manufacture. Watch video.

Working in pipe extrusion
---
A modern industrial workplace with complex machinery. Watch video.

---
Our warehouse as a decisive service factor. Watch video.
Following apprenticeships are offered

Industrial business
management assistant
---
Our junior staff is our future.

Warehouse logistics
specialist
---
Making a big difference even during training.
A matter of course for us.
Vacation pay and Christmas bonus
Pension funds
Modern workplaces
Education and training program
Work life Balance
Modern/dynamic working culture
KURO Fitness Club
Leasing of a company bicycle
Excellent working atmosphere
Coffee, Water and Fruits
Company festivals / Company outings
Statements from our staff.
" Thanks to our high degree of digitization, flexible working hours and the ability to work in home office, I don't need to worry about coordinating work, home schooling and childcare during the pandemic.

" Instead of using my car, I am going to work with my company bicycle from KURO. Cycling is good for the environment, makes fit and saves my wallet.

" I think it's great that KURO offers company sports. The trainer joins us in the company, so my colleagues and I can start right after work. It is perfect that in these Corona times it works online, from home.

" Thanks to regular discussions on my development, I was able to constantly set new goals and strengthen myself in regard to my strengths and weaknesses. In the meantime, I have found my place at KURO.

Daniela Frerichs
Logistics & Trainer
Interview ansehen
Contact