Working in moulded part production
The work in the moulded part production is probably characterised by a surprising variety for outsiders. With innovative production processes and self-developed manufacturing methods, we have almost unlimited design possibilities for the pipe bends.
From pipe blanks made of various materials (PP, PE, PVC, PC/ABS, PMMA, etc.), we primarily manufacture pipe bends and also a variety of other fittings. We see ourselves as a know-how centre and develop customised solutions together with our customers. Our manufacturing processes range from manual to fully automated - from tube bending, CNC-controlled and conventional machining processes, to automated PU foaming. With bending, milling, turning, sawing, deburring, gluing and welding, we have mastered the entire range of craftsmanship. Our moulded parts are produced at clean and bright workplaces equipped with state-of-the-art machines and equipment. The teams are made up of machine and plant operators, skilled workers and production staff. With craftsmanship and technical skill, as well as a large portion of precision, each team member contributes their individual skills to make the bow unique. In the process, everyone is encouraged to develop individually. You can find the details of the individual positions in the respective job offers.
Job offers in moulded part production
A matter of course for us.
Vacation pay and Christmas bonus
Pension funds
Modern workplaces
Education and training program
Work life Balance
Modern/dynamic working culture
KURO Fitness Club
Leasing of a company bicycle
Excellent working atmosphere
Coffee, Water and Fruits
Company festivals / Company outings
Statements from our staff.
" It's rare these days for a company to be so family-oriented and do something for its employees. I really enjoy coming to work 98% of the time and I think it shows. worked in the metal industry for years. This is something completely different. The work here is not that physically demanding. It's really great.

" I have been with KURO more or less from the beginning. We've grown with every product we make. There's always a new field opening up and we're always evolving. You are encouraged here and I was always trusted!

" If you are committed, you can definitely develop at KURO. I started in the warehouse back then and eventually moved into production. In 2016, we got a CNC milling machine. At first I only did the programming, but at some point I suggested I could also take a course to do the CADs myself.
" You also have to be flexible sometimes. The other day we had special arcs with a particularly tight radius and we couldn't do them with our standard tool. We had to feel our way around again. When you manage to do it, you feel a bit proud!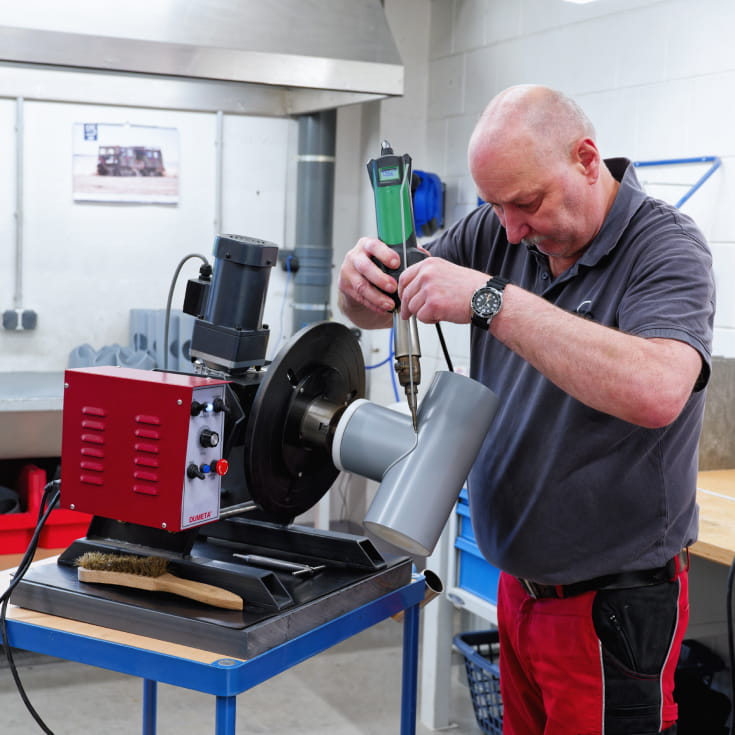 Craftsmanship for customised solutions.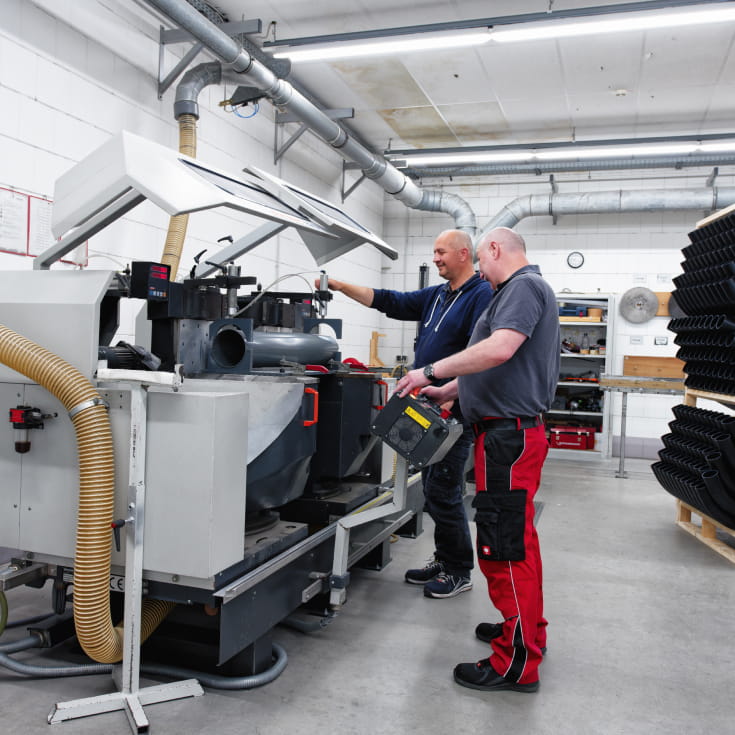 The tasks and areas of work are diverse. There is something for everyone.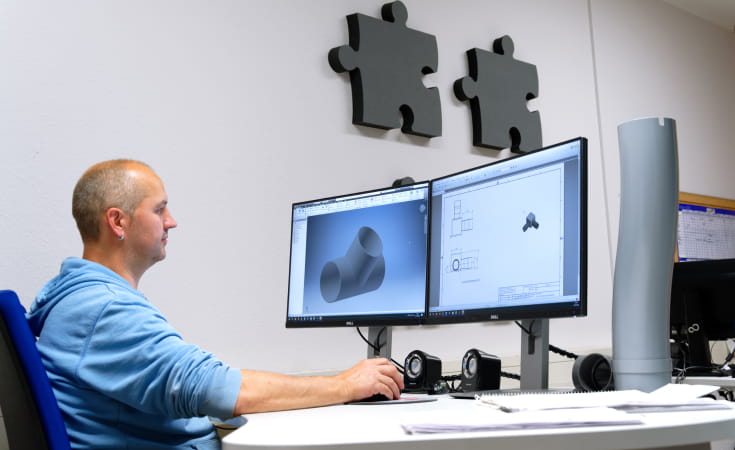 Modern equipment for construction processes.
Fully automated manufacturing processes or individual production.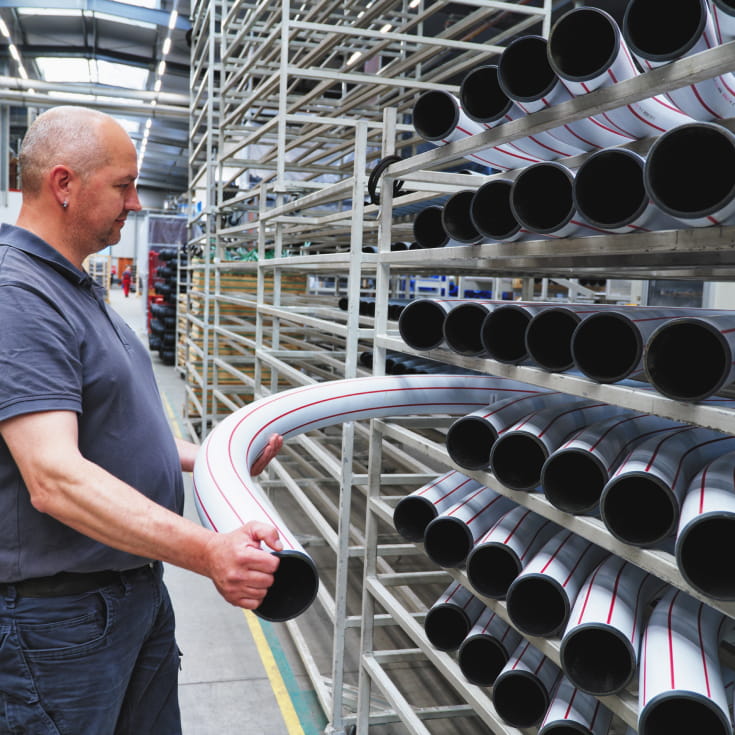 Customized bends.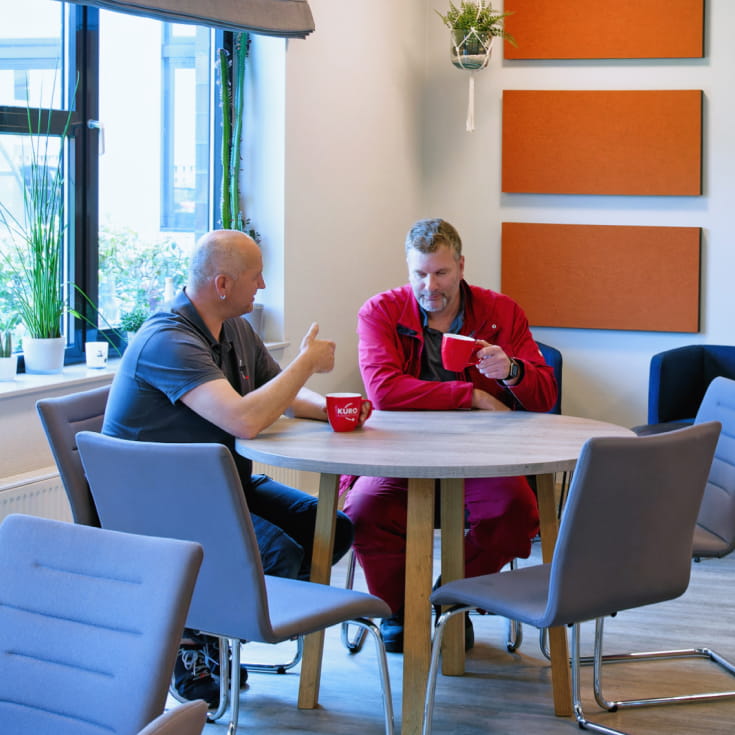 Time off - good conversations and recharge your batteries.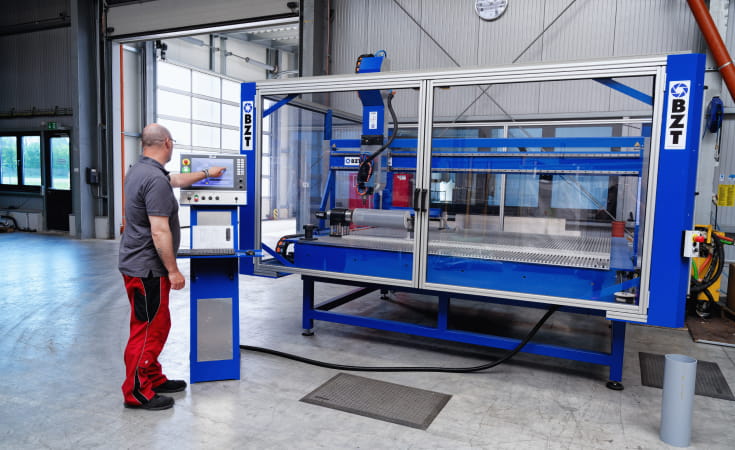 CNC milling completes the pipe assembly.
Contact