Working in the Office
The administration is the communication interface to our B2B customers and suppliers and guarantees smooth internal processes - from the first enquiry to worldwide shipping. The areas of work are just as diverse as the personalities who work here.
We are technically up-to-date, offer state-of-the-art working environments and digitalisation is not a dream of the future here, but part of our daily business. This provides the necessary flexibility and enables us to work effectively - whether from a home office or from our own workplace in Edewecht. Thanks to short, unbureaucratic paths with a flat hierarchy, all departmental cogs mesh together. Our team consists of 20 employees and is divided between the areas of sales, order and dispatch processing, purchasing, controlling, project management, balance sheet accounting, human resources and IT. Everyone works closely together to achieve common goals and drive the success of the company. Each team member contributes his or her personal knowledge and skills and is individually supported in order to develop further. You can find the details of the individual positions in the respective job offers.
A matter of course for us.
Vacation pay and Christmas bonus
Pension funds
Modern workplaces
Education and training program
Work life Balance
Modern/dynamic working culture
KURO Fitness Club
Leasing of a company bicycle
Excellent working atmosphere
Coffee, Water and Fruits
Company festivals / Company outings
Statements from our staff.
" I was one of the first to work from home. That was still uncharted territory for the company, but it works great now. I can switch flexibly between office and home office. My home office is set up exactly like this one. So it's easy to work from home, even with the kids.

" I can always develop further here and my suggestions and wishes are taken seriously. In everyday life, I can make decisions on my own responsibility. Every day is different in logistics, from very small to large orders, I love to improvise and organize. I also like the togetherness here: eating together, going for a walk or doing sports.

" In our team you complement each other, you can simply rely on each other. Every day is different. My customers are always just a click away. We are in contact a lot and coordinate our activities. It's a very respectful way of dealing with each other, you trust each other, you're on a first-name basis with many of them! And by now, you're also someone in the scene!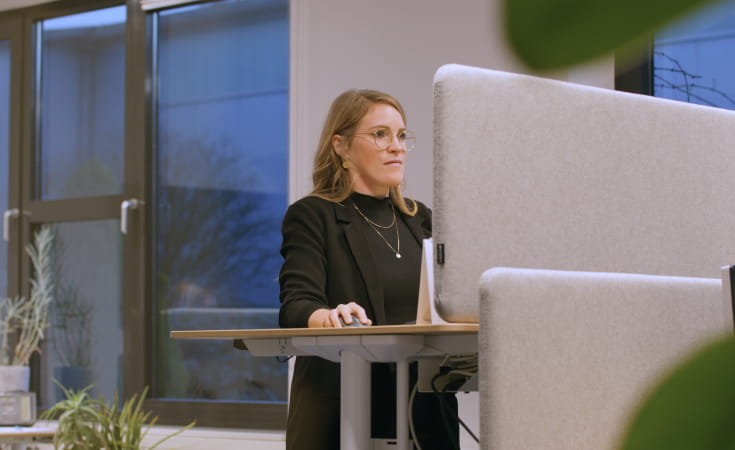 Good working conditions and top equipment are a matter of course for us.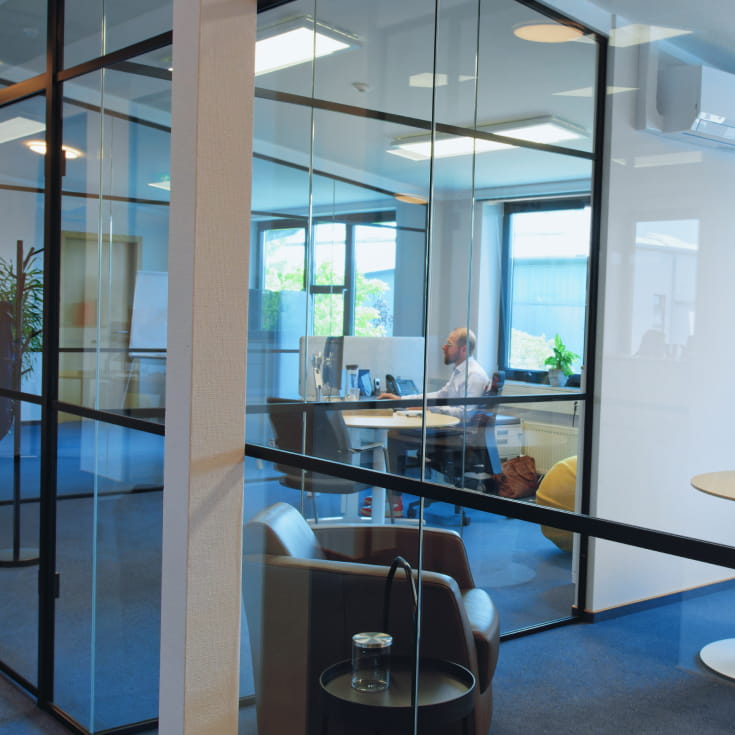 Besides home office options we also feel very comfortable in our local offices.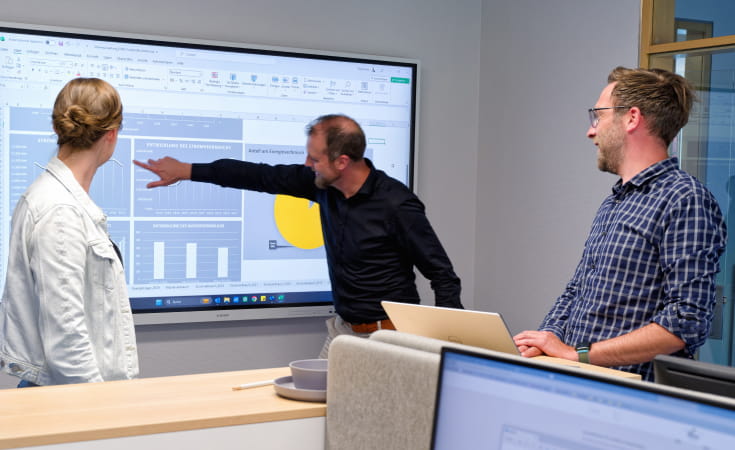 We value efficient processes and a good work culture to provide employees with a productive working environment.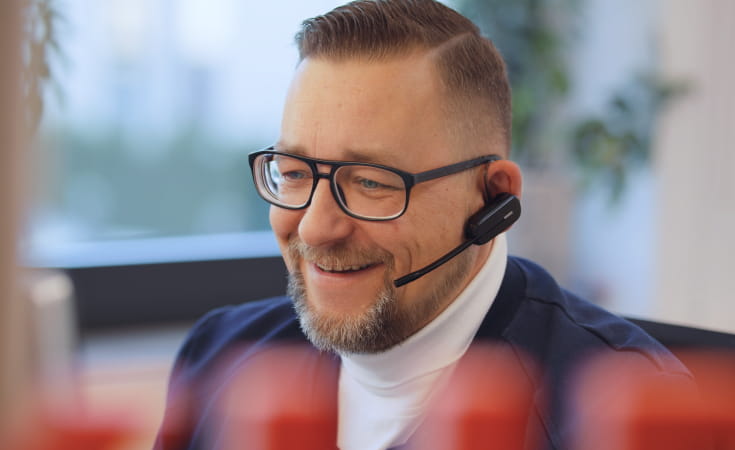 In our portfolio we have first-class pipe systems. In service we have fine antennas.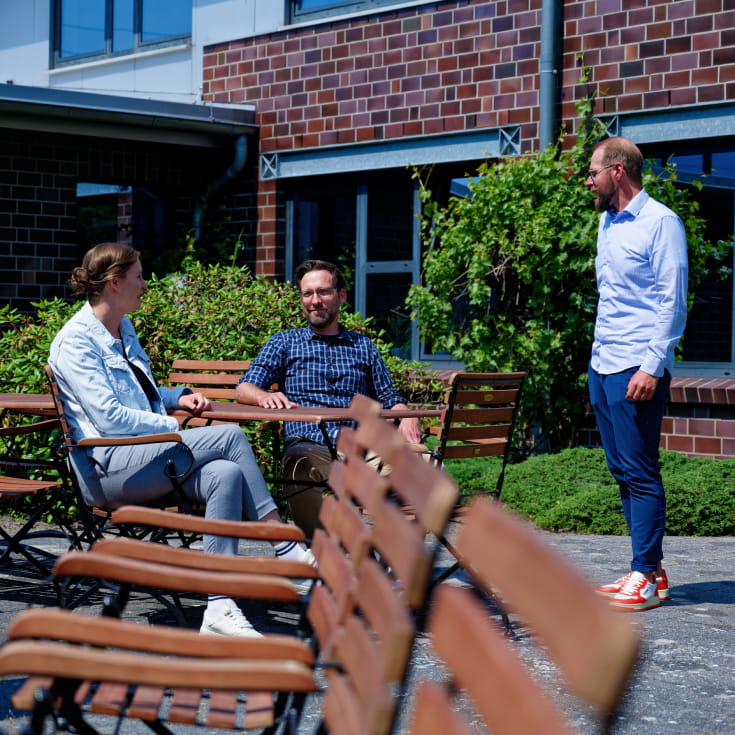 We like to spend our breaks in our sunny courtyard.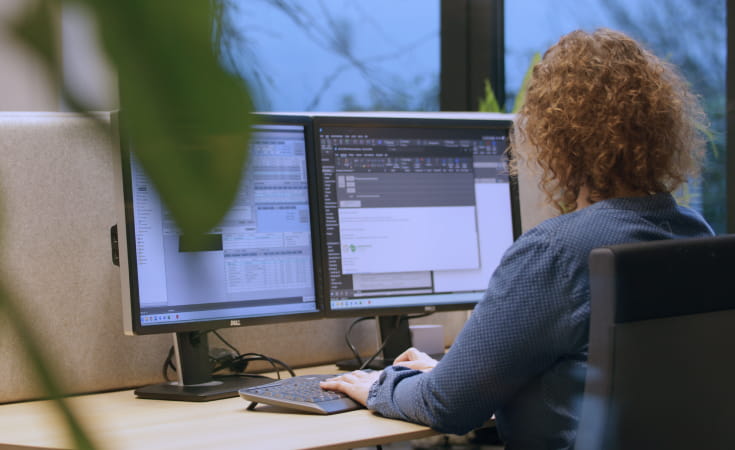 In the office, we take on a variety of tasks that support the smooth running of business activities.
Contact