Working in pipe extrusion
Pipe extrusion is the heart of our company. From raw material input to preparation to the finished pipe, we have the entire production process in our hands here and are the decisive pacemaker within the KURO world.
A modern industrial workplace with complex machinery consisting of 50-metre extrusion lines that are highly automated and digitalised. In 3-shift operation, pipes made of PVC-U are produced on the four extrusion lines, customised according to customer wishes or product requirements. Here, cooperation is a top priority. Each shift consists of 3-4 team members who work hand-in-hand and at eye level. The teams are made up of machine and plant operators, skilled workers and production workers. The tasks are varied and complex. Each team member contributes special knowledge and skills and is individually supported to develop further. The result is a perfect pipe system for our customers and our own moulded part production. You can find the details of the individual positions in the respective job offers.
Job offers in pipe extrusion
A matter of course for us.
Vacation pay and Christmas bonus
Pension funds
Modern workplaces
Education and training program
Work life Balance
Modern/dynamic working culture
KURO Fitness Club
Leasing of a company bicycle
Excellent working atmosphere
Coffee, Water and Fruits
Company festivals / Company outings
Statements from our staff.
" I started here 16 years ago as a production helper and now have responsibility for the machines. And yes, it's demanding here. But at some point it's all routine and the experience also makes you feel calmer. The work is never monotonous - there's always a problem to solve. You learn something new every day!

" It's great to see the teamwork here. I worked for many years in a corporate group - it's a completely different way of working together here! There is always a lot of laughter. It's simply family-like, not condescending. And in terms of organization and benefits, KURO can definitely keep up with the big guys.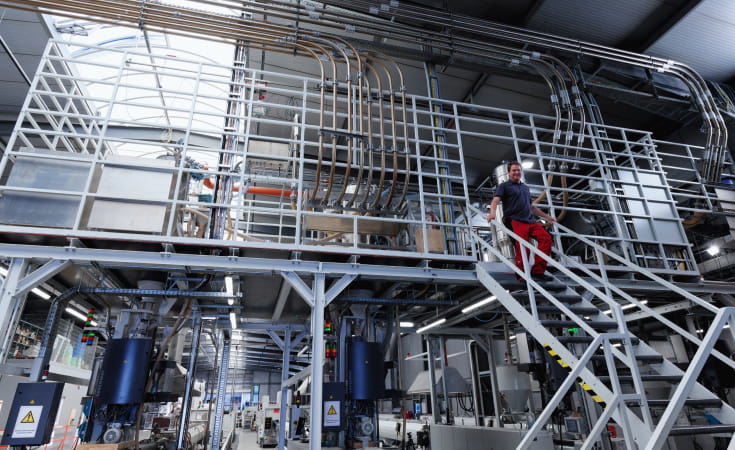 State-of-the-art technologies and machines for high-quality pipes.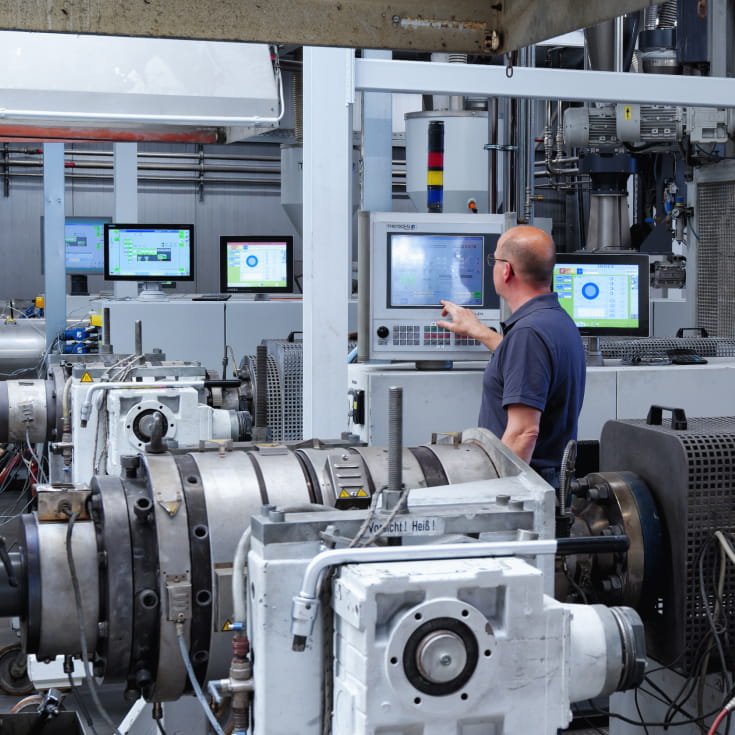 Rohrextrusion nach Maß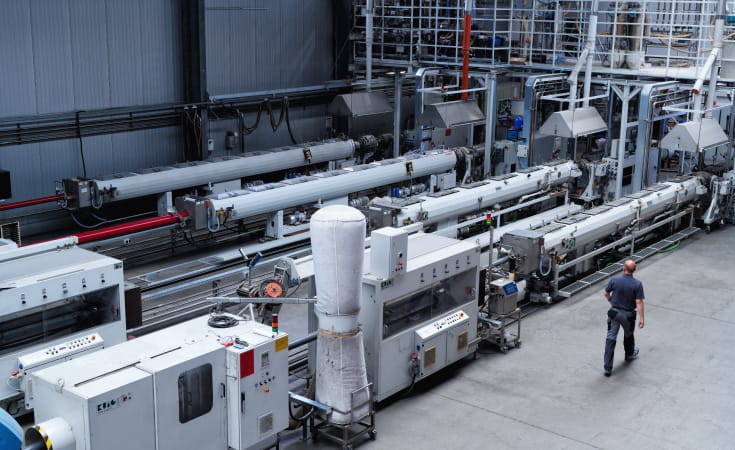 Complex machinery consisting of 50-metre extrusion lines.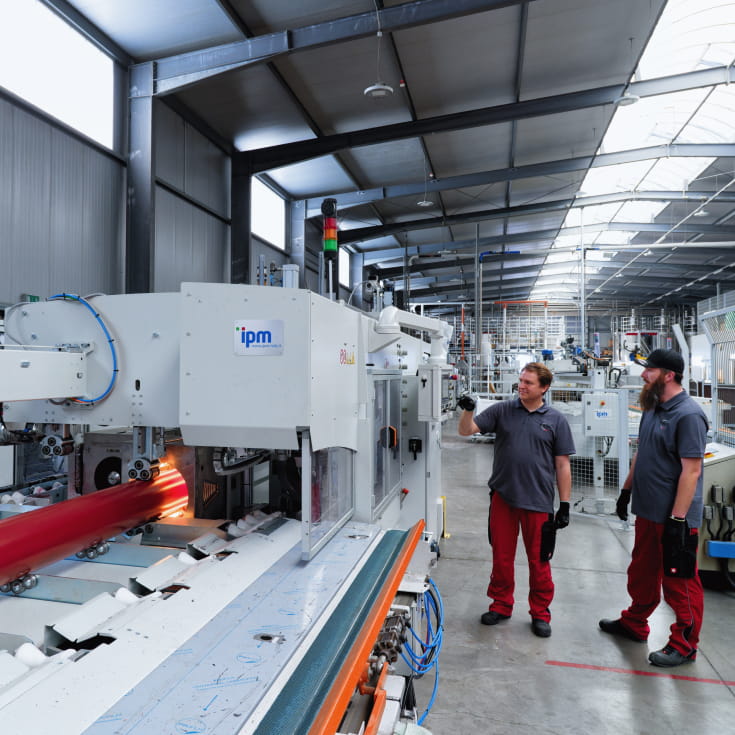 We value a positive working environment.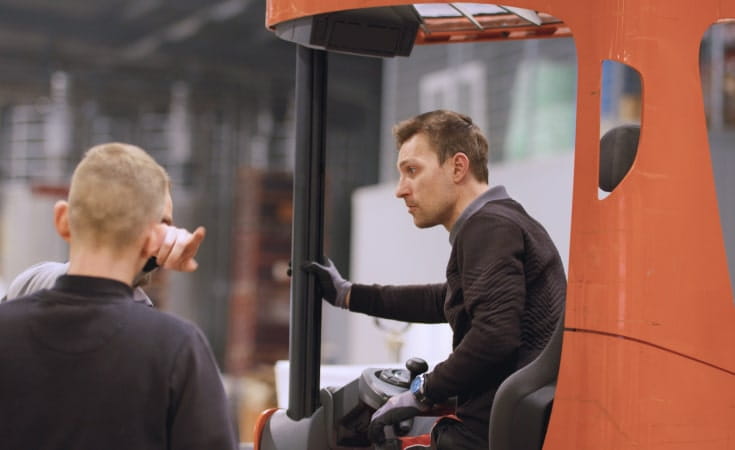 Pipe manufacturing is teamwork.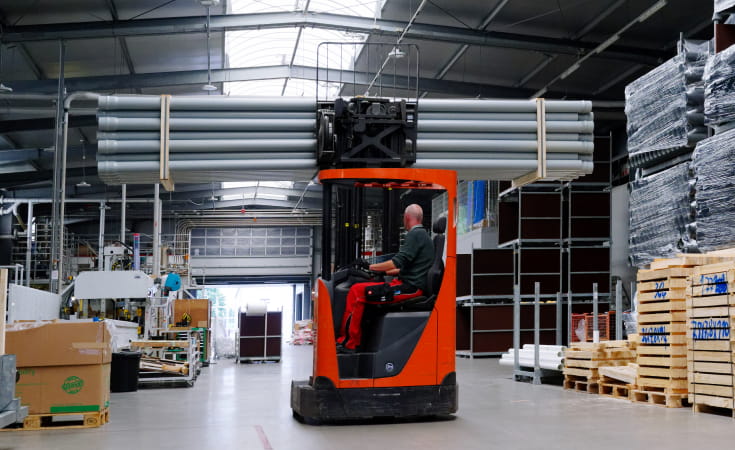 The articles from pipe extrusion serve the downstream moulded part production or fill our generous warehouse.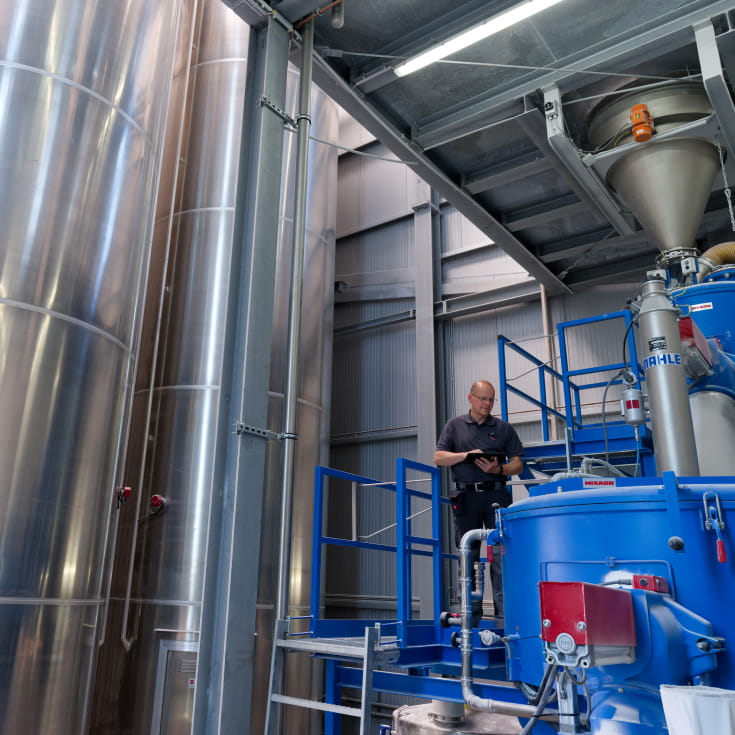 Our mixing unit - one of the most modern in Europe.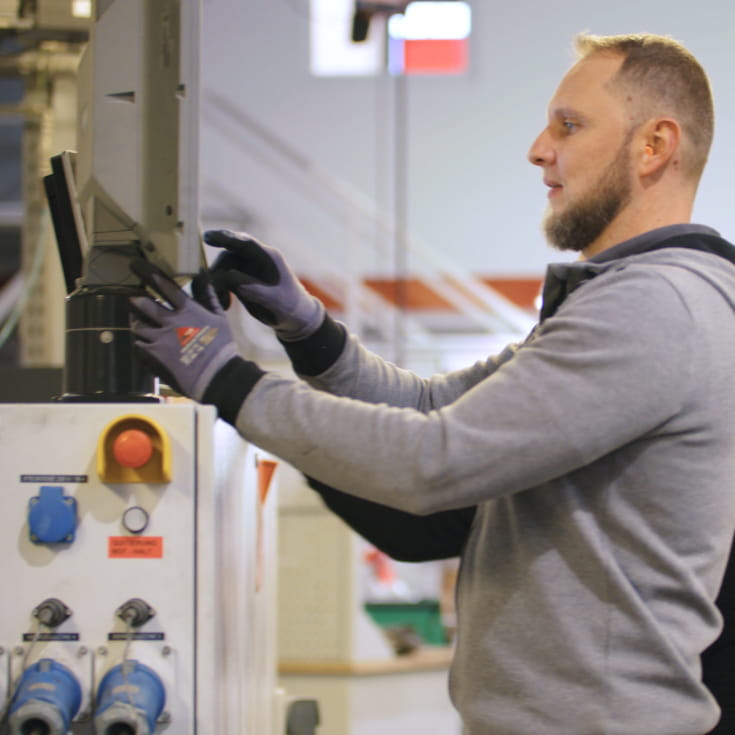 The work here is never monotonous. There is always a challenge to solve.
Contact