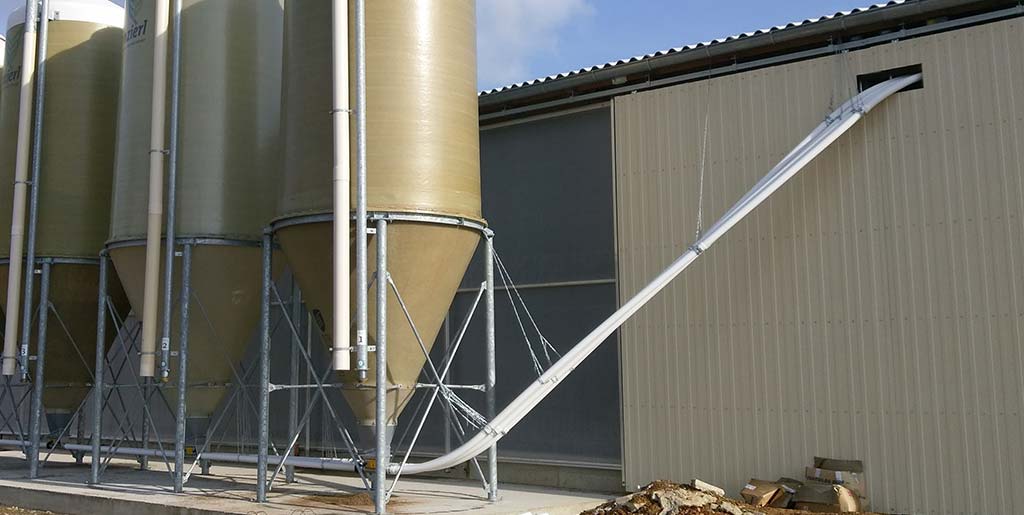 Spiral conveyance tube - Skills, Advantages, Services
---
Spiral conveyor tube
Where Bulk freight needs to be transported safely, cleanly, and reliably from A to B, KURO Spiral conveyance tube solutions are in use. Examples of the wide applications range from charging stables in modern animal feeding to the transportation of pellets. And no matter what the next innovation in these areas may look like, our customizable, UV-resistant, and high-impact PVC-U tubes will make good ideas possible and create long-lasting solutions to be used in the future.

Our experts are at your disposal.
Areas of application
Fully automated food transport is an important part of modern animal feeding. KURO tubes, equipped with conveyor spirals, ensure optimum distribution, and reduce losses of high-quality feed. At the same time, they are characterized by their low abrasion, high conveying capacity and UV resistance, as well as closed, dust-free, and energy-efficient transport.
Pellet heating is the perfect heating solution from renewable energy for many landlords and companies. KURO spiral conveying tubes are ideally suited for overcoming long conveying distances or large height differences. A fully automatic pellet conveying from the tank to the heat generator.
Our products in daily use