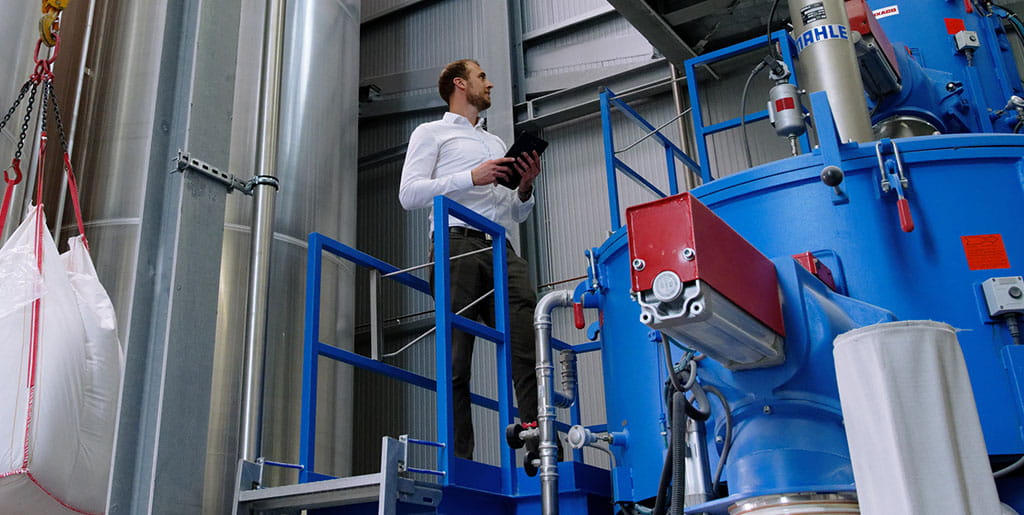 There is a solution for every pipe system problem: us here
---
Mixing
The heating/cooling mixer is the high-tech heart of our raw material production. Through tailor-made recipes, adjusted to the field of application, we can guarantee reproducible results and consistently high qualities. By adding different additives, we have the possibility to equip our products with different characteristics. The compound mixed according to your requirements is further processed on our extruder lines and forms the cornerstone for your desired product.
Recipe development
DIN standard compliant
Colors
RAL color table
Additives
for individual requirements
Our solution for your need
1
Needs analysis
Together with our team of experts, your pvc recipe will be examined in detail for feasibility. The range of services includes:
Recipe development for the requirements of different DIN standards
RAL color table
Addition of additives for individual requirements, such as flame retardant or antibacterial properties
2
Service
In addition to a meaningful quotation, we can also produce a sample according to the customer's requirements.
3
Production process
The heating/cooling mixer mixes 1.600 kg/h. The finished compound is further processed on our own extruder lines.
4
Logistics
In special silos with a storage capacity of 700 t, the compounds are stored for further processing.
Contact