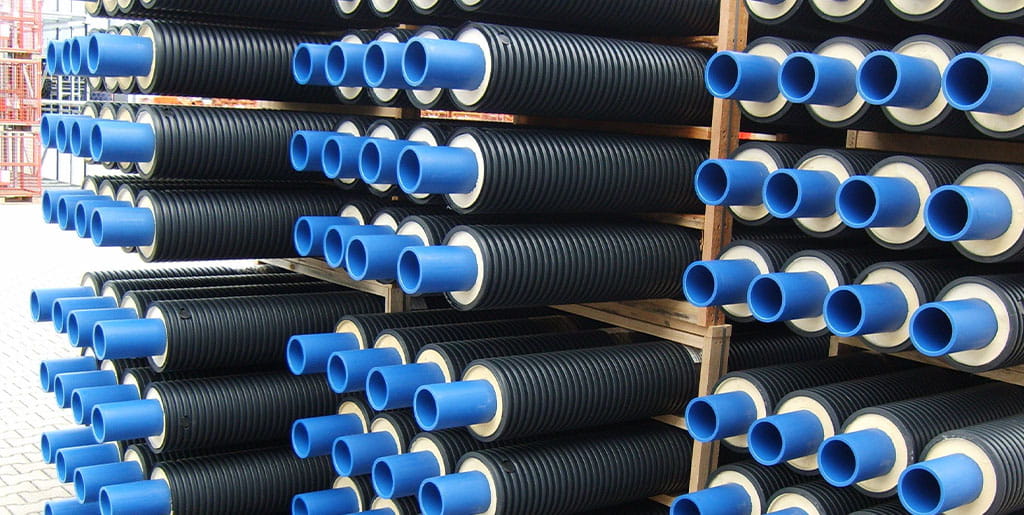 There is a solution for every pipe system problem: us here
---
Foam Insulation
The pre-insulated tube systems, consisting of core pipe, PU foam layer and outer protective pipe, achieve good thermal and cold insulation. Due to its construction, the pre-insulated tube system also offers improved mechanical protection. PU foam insulation can be realized with pipe in DN 50 to DN 300, from 1 m up to 5 m, as well as with bends.
Diameter
50 - 300 mm
Pipe length
1 - 5 m
Curve radius
from R 500 or 2.5 x D
Curve angle
5° - 90°
Our solution for your need
1
Needs analysis
Together with our team of experts, your pipe system will be examined in detail for feasibility. The range of services includes:
Material: all common plastic pipe systems
Diameter: DN 50 to DN 300
Pipe: length from 1 m to 5 m
Bend: radius from R 500 or 2.5 x D, degrees from 5° - 90°
2
Service
In addition to a meaningful offer, we individually design a 2D/3D drawing or further a sample for acceptance.
3
Production process
In PU foam insulation, we continue to respond individually to your requirements. From single-item to series production, their product is manufactured precisely and with high quality.
4
Logistics
The PU foam insulated products can be packed individually in wooden frame crate or own logistics solutions. A warehouse area of 10.000 sqm and an outdoor storage area of 15.000 sqm are available.
Contact